Hiring the right employees for a growing startup
08/18/2015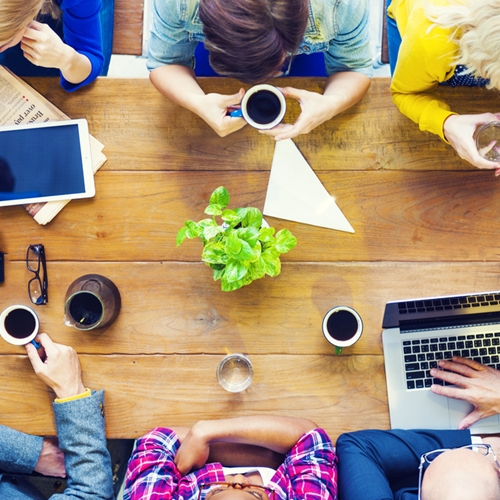 Hiring new employees at a growing startup can be a daunting task, as you are afraid of the lasting repercussions of hiring the wrong individual. If you want to ensure the best possible hires for your company, here are some suggestions from successful startup founders like yourself.
Be open about your company's vision and needs:
"My biggest hiring challenge is finding employees that grasp the vision for where we're headed and want to be a part of building something together," said Founder & President Katie Wagner of Katie Wagner Social Media. "As a business owner, you understand that your staff will never care as much as you do, but finding people who are motivated to work hard, be part of a team, and really help create something that didn't exist before – that's the key to success in the early days."
When you are interviewing potential employees, be upfront about what the job actually entails and see if they are on board with the overall vision of the company. If a candidate isn't authentically enthusiastic about the vision for your company, chances are they won't stick around long enough to see it through.
Focus on employees with applicable or a wide variety of skills:
"Revolutionary innovation doesn't come from talent alone," said Founder & CEO Torsten Kolind of YouNoodle. "Its success is derived from a balanced sum of talent, inspiration, and unprecedented connections of ideas and skills."
Working at a growing startup means all employees must be able to help out their coworkers in a variety of ways. Seeking out employees who not only just have the right skills for the position they are applying for, but also a wider range of applicable skills is certainly helpful in the long run. While personality does play into this decision significantly, as you want your team to work cohesively, skills are equally important.
However, knowing if a candidate has the skill set to fill the open position can be difficult to determine just from looking at a resume. If you company is finding it challenging to accurately measure whether an applicant possesses the skills needed for the job, try implementing a pre employment test into your hiring process. This is a simple way to weed out potential employees who don't have the background or knowledge-based needed to successfully fill the role and benefit your company. This addition will save your startup plenty of time and money, that you can instead focus on investing in the growth of your company.
Hire candidates who are willing to grow along with your company:
"The biggest hiring challenge for startups is communication," said Founder & CEO Lumen Sivitz of Mighty Spring. "Startups change rapidly as they grow, so helping prospective candidates understand how they fit in the growth equation is essential."
Sure, you definitely want to hire a hard working employee that will be willing to handle the pressures of working at a startup. However, hiring an employee who is willing to grow with your company is entirely different, according to Entrepreneur. No matter how much a potential employee is willing to work late, come in early or work through lunch, if they are not willing to grow and adapt with your company, they might not be the best fit.
This is because these particular employees might fall short as your company changes or don't feel like they need to change how they are doing their job. In an interview, be sure to ask specific questions regarding if they are willing to grow and invest in themselves in the job and are not just doing the required work at hand.