Lessons from Broadway: Cast your own winning team
09/19/2013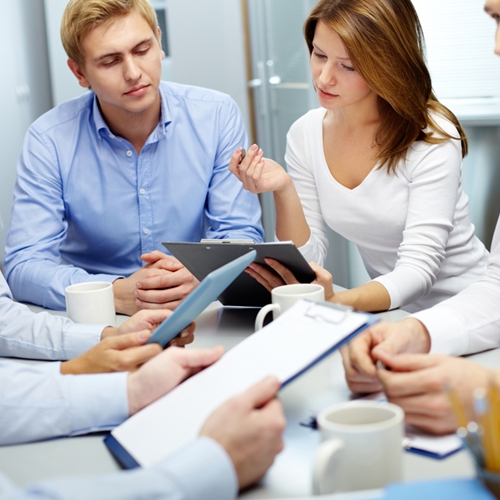 Many organizations require employees to work on teams at some point. Even though personalities are likely to clash, it is important that workers are able to get past petty differences and put their skills to the test. That way, the business in question can remain profitable and deliver quality products or services to its customers.
But, how can companies ensure that their teams will be successful? Strong, thorough interviews that are paired with a computer skills test can find candidates who have the necessary hard and soft skills. HR managers often have to sift through piles of applications, which is why it is important to have as many tools as possible to narrow them down.
However, according to a recent Harvard Business Review article, temporary teams will find the greatest success. Essentially, employees will come together when necessary-usually to complete a specific project-and then they will disband to continue working on separate tasks.
The news source cited data from researchers Brian Uzzi and Jarrett Spiro, who tracked the success of Broadway shows. The duo looked at how well cast and crew knew one another, and then compared it to a play or musical's financial success. Overall, the most successful shows had a mix of experienced individuals and rookie members.
"The rationale behind their findings is that old colleagues bring knowledge of the process, as well as prior norms (and awareness of past storms) from old teams while the new members bring fresh ideas that enhance the creativity of the show," the article said.
The same way that Broadway shows require the right combination of performers, a business needs employees who have varying degrees of experience and skill sets. With pre employment assessments, human resource managers can create successful teams, regardless of how long they need to work with one another.