Why is the employee onboarding process essential for companies?
07/08/2015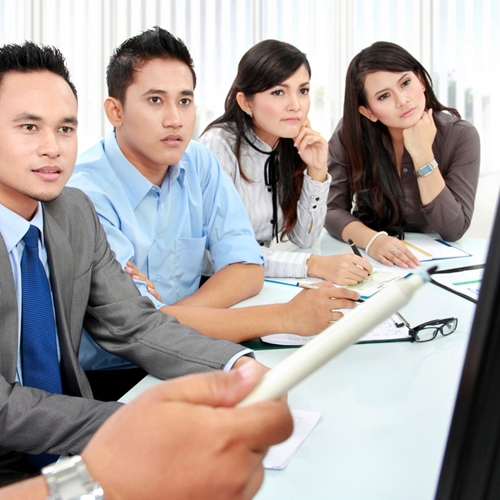 When a new employee begins working at a company, chances are good they will be a little confused and intimidated by what is going on. Starting a new job is not always a smooth process, which is why the worker onboarding process is so crucial to get people acclimated to their new surroundings.
In recent years, the employee onboarding process has become more focused and intense, in part because employers have realized what an incredibly valuable resource their workers are. As the economy continues to improve and workers are able to support a business' growth, onboarding has become more essential.
This is especially true for companies that are going through a merger, as it is important for each person to feel comfortable in their new surroundings and understand the company culture that they are walking into. Having this process in place will increase a person's efficiency and productivity right off the bat.
According to the organization the Aberdeen Group, 90 percent of employees make their decision of whether or not to stay at a company within their first six months of employment. This is where onboarding comes in handy, as most people are more likely to stay someplace where they feel comfortable and essential.
Companies spend untold amounts of money recruiting and hiring new employees, but often botch the immediate welcoming process. Businesses that ignore the deep impact of not offering a comprehensive onboarding program will risk employees leaving early on and having to go through the trouble of a high worker turnover rate.
The benefits of a great company onboarding program include:
Ensuring employees are engaged with the core goals of a company
Connects people to the company culture and prevents high turnover
Jump starts both employee loyalty and career satisfaction
Makes employees feel valued from the very beginning
Creates a culture where employees are more effective at their jobs
Allows employees to feel free to contribute their ideas right away
If you are thinking of revamping the new employee onboarding program at your company, you will need to know what makes a thorough process. It is not just about the employees themselves, but the steps that are in place to create a comfortable and efficient work atmosphere. Strong onboarding programs typically have common factors, including:
Supporting employees as they transition into their new role
Aligning skill development with what is needed for a specific job
Creating a bond between the new employee and their employer
Immersing new employees in the company's culture and overall vision
Helping employees feel confident in their choice to work for a business
Increasing initial productivity when it comes to starting a new job
There is no single design or approach that will work for a particularly industry. Having the right framework in place, however, will create an engaging program. Starting the onboarding process before day one, linking it to the entire organization, creating a process and not a one time event and involving as many people as necessary are all keys to overall success.
A great way to separate the best from the rest, even after you have combed through relevant social media posts, is through pre employment testing. These tests will be able to help you determine who will and will not make a good fit in the culture of your company.
Check out the rest of our website to learn more about the services we offer and how we can help you make the best possible hires for your company!